Jan Bader Retiring as Director of Program and Policy Development
Farewell and a Special Thanks to Jan Bader
Congratulations to City of Vancouver Program and Policy Development Director Jan Bader on her retirement. Over many years Jan has championed the entire local cultural heritage and arts community, including the Heritage site and The Historic Trust.. The Trust extends deep appreciation to Jan for many years of dynamic and constructive partnership in managing Officers Row and the West Barracks. Her intelligent practicality, tenacious dedication, and broad experience will be greatly missed.
Among many other successes, Jan completed the crafting of the new Culture, Arts, and Heritage Plan for Vancouver in 2018. She has long been active and successful with securing city support and grants for Officers Row and West Vancouver Barracks building stewardship projects, including rehabilitation of the Red Cross Building and the Artillery Barracks.
Though she had intended to retire in June 2020, the community is lucky that her time working for the city was extended into 2021. Fortunately, she is not moving away and will remain a neighbor. The Trust wishes Jan well in her future endeavors.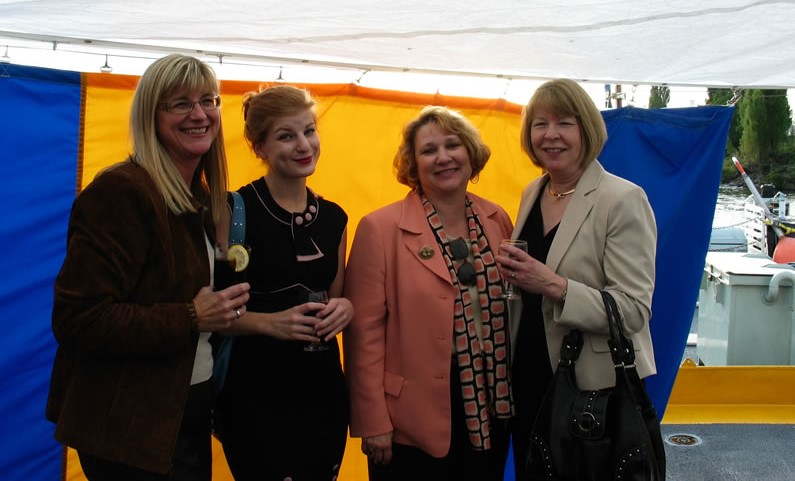 L to R: Kim Hash, Margaux Hash, Jan Bader, and Janet Strahan at 2007 visit of HCMS Vancouver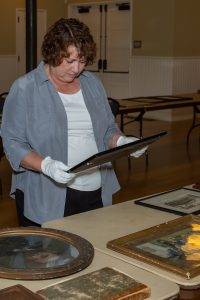 Jan with Steve Burdick at a 2004 Historic Trust (then Vancouver National Historic Reserve Trust) event
Jan speaking at the 2017 ribbon cutting for the rehabilitated Artillery Barracks