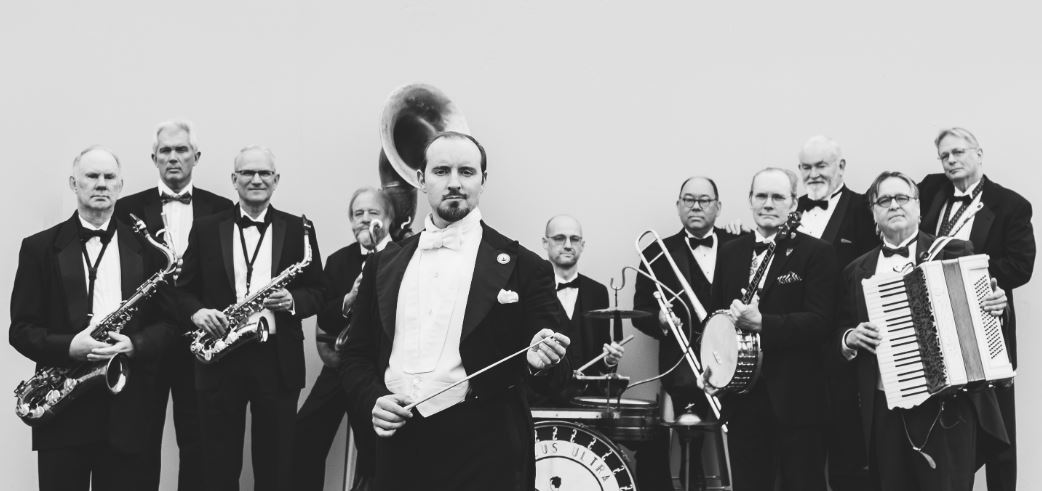 **Please see important parking information below**
Come to dance or just to listen at the historic Academy Ballroom!
Since 2016, The Ne Plus Ultra Jass Orchestra has been delighting audiences with the music of the roaring 20s and Depression era 30s.
Under the leadership of master showman Sammuel Murry-Hawkins, the ensemble transports audiences to the golden age of Hot Jazz and Sweet Dance Music, specializing in the tunes of Cab Calloway, Irving Berlin, Duke Ellington, and George Gershwin.
Guaranteed to delight and put a pep in your step!
To make the event accessible to all, ticket prices are set at $10. Tickets are available at the door or on line at The Historic Music Preservation Project.
Parking Information:
The Academy's main parking lot off Evergreen will be under construction during this time. A temporary gravel parking lot is available behind the building, and can be accessed from C Street. Please use the entrance between the two new apartment buildings to drive around behind the Academy and park in the Northeast area, then walk around to the front of the building. Please do NOT park on the west side of the Academy, as that area belongs to the apartments. As always, C-TRAN stops nearby, street parking is also available, and additional free parking can also be found south of Evergreen in the lot next to the library.  Please see the map below.