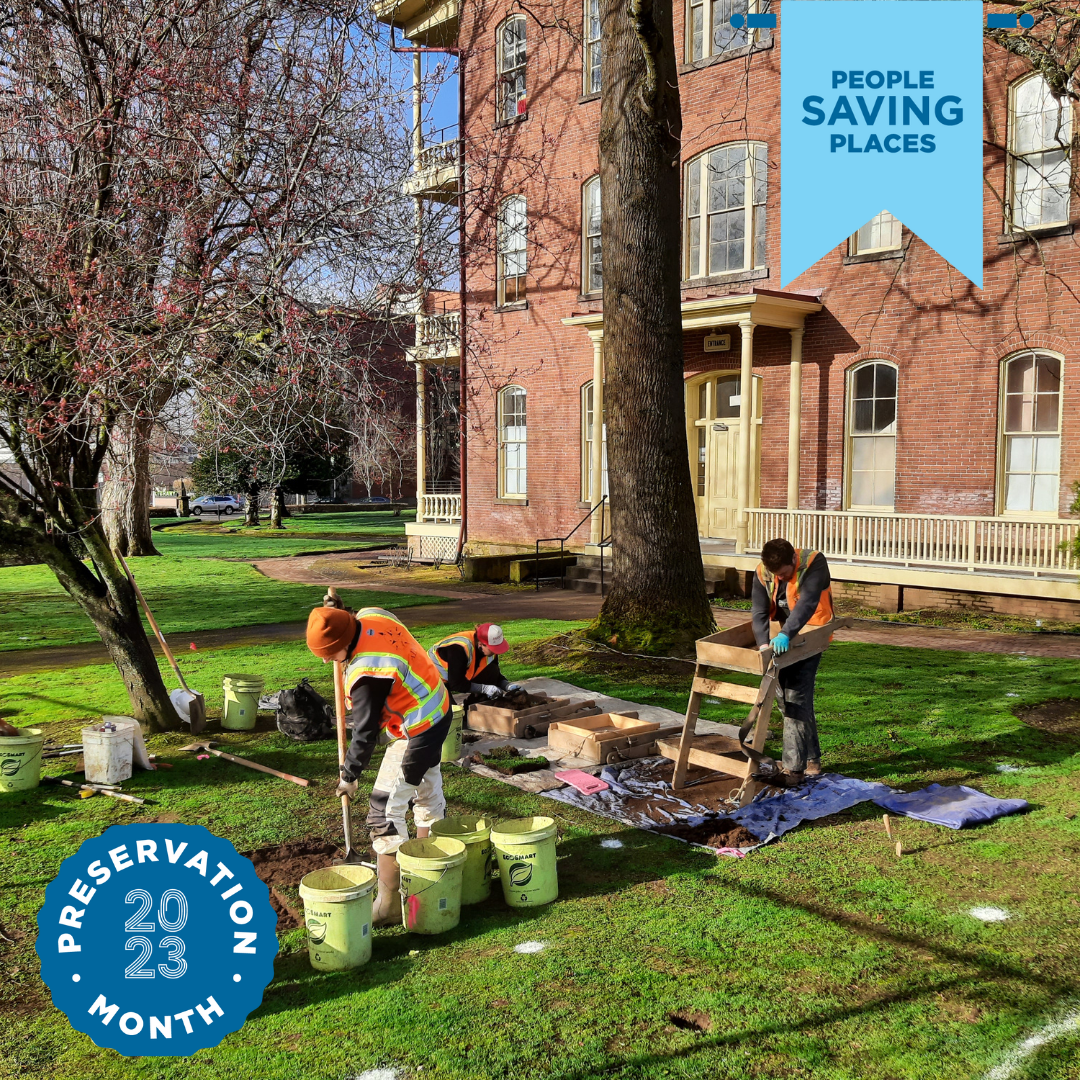 The Historic Trust is excited to host a free public archaeology event, "History Beneath Your Feet," at Providence Academy, 400 E. Evergreen, in Vancouver on Friday, May 19th, from 12:30 – 4:30 p.m.  This is a unique drop-in opportunity to watch archaeologists at work, view some artifacts already found at the site and ask questions about them, see a stone tool making demonstration, and tour the Academy.
Archaeological Investigations Northwest (AINW) staff will be on hand excavating some test units, supervising exhibits of historic artifacts already found at the site, and providing flintknapping demonstrations. Inside, Providence Academy docents will offer building tours from 12:30 – 2:00 pm.
"Archaeology helps tell the stories of people who might not be featured in written histories, noted Nicholas Smits, AINW archaeologist. "Through archaeology, we're learning a lot about what daily life was like at the Academy, and we look forward to sharing that with everyone."
May is Preservation Month, making this the perfect time to both honor the past and celebrate the ongoing work of preserving and protecting places we care about.  Some parking is available on-site via an entrance on Evergreen, and on-street parking is available on the south side of the street. The Academy is directly served by C-Tran bus #37 and other routes pass nearby. Visit https://www.c-tran.com/ for more information.