Learning and Engagement
The Historic Trust is committed to bringing history to life through programming and experiences that open minds. It is not about studying and learning in traditional ways; it's about enriching yourself by gaining a new perspective. The Trust wants to help people of all ages think, and feel, and see in new ways to gain new perspectives.
Let's keep imaginations percolating and engage in some interesting historical and STEM-related content. Check out the content below and let's start learning!
Lesson 1: Bigfoot – Myth, Legend, or Truth
1.Bigfoot sightings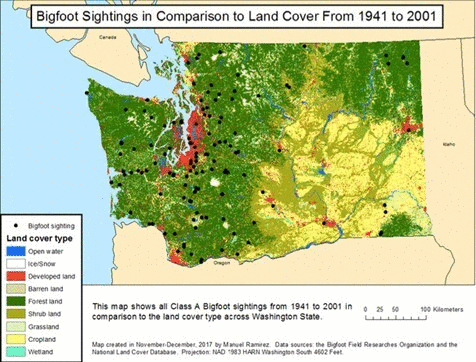 Where's Bigfoot?? Check out the maps, stats and report your sighting, here! –Bigfoot Sightings
2. State Monster Proclamation
Did you know that the official Washington State monster as of 1970 is Bigfoot himself? There was even a proclamation for it! Create your own monster proclamation on this worksheet  – Download worksheet
3. Myth Busters Quiz
How much do you really know about the master of social distancing? Take this quiz and find out – Take quiz!
Learn more about local history through Historical Newsreels.
Explore the Trust's Learning Opportunities.
Experience Pearson Field Education Center.
Participate in The Vancouver Chatauqua.
"The real voyage of discovery consists not in seeking new landscapes, but in having new eyes."
Marcel Proust
Mission
The Historic Trust inspires civic pride and economic vitality through education, preservation, and celebration of our community's history.
Vision
The Historic Trust envisions a vibrant community that preserves and celebrates its rich history while shaping its legacy for the future.
The Historic Trust strives to provide value through:
Expertise in experiential education relevant to all ages
Expertise in management and renovation of historically significant buildings and grounds
Leadership in and execution of community programs
Being agile and entrepreneurial
Leveraging opportunities and the community's philanthropic capacity