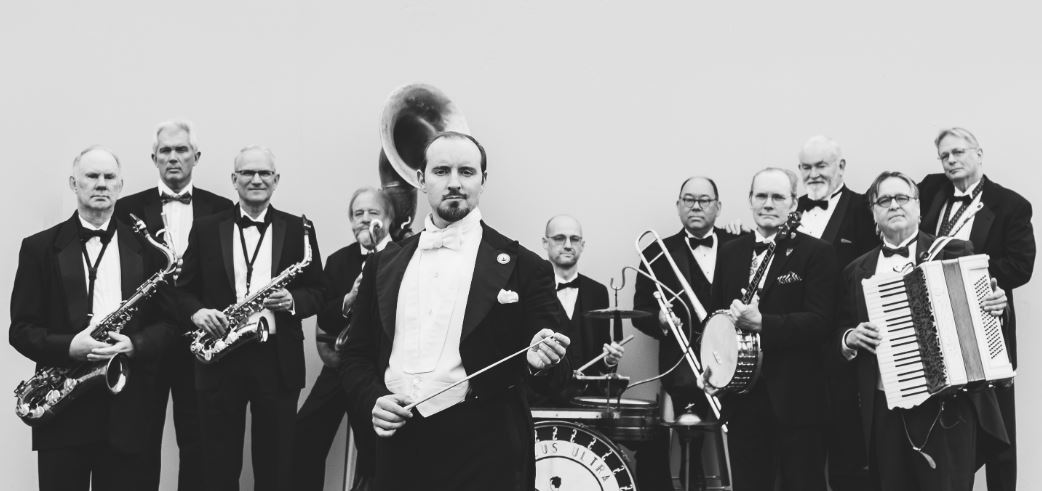 Come to dance or just to listen at the historic Academy Ballroom!
Since 2016, The Ne Plus Ultra Jass Orchestra has been delighting audiences with the music of the roaring 20s and Depression era 30s.
Under the leadership of master showman Sammuel Murry-Hawkins, the ensemble transports audiences to the golden age of Hot Jazz and Sweet Dance Music, specializing in the tunes of Cab Calloway, Irving Berlin, Duke Ellington, and George Gershwin.
Guaranteed to delight and put a pep in your step!
To make the event accessible to all, ticket prices are set at $10. Tickets are available at the door or on line at The Historic Music Preservation Project.