Special Saturdays with The Historic Trust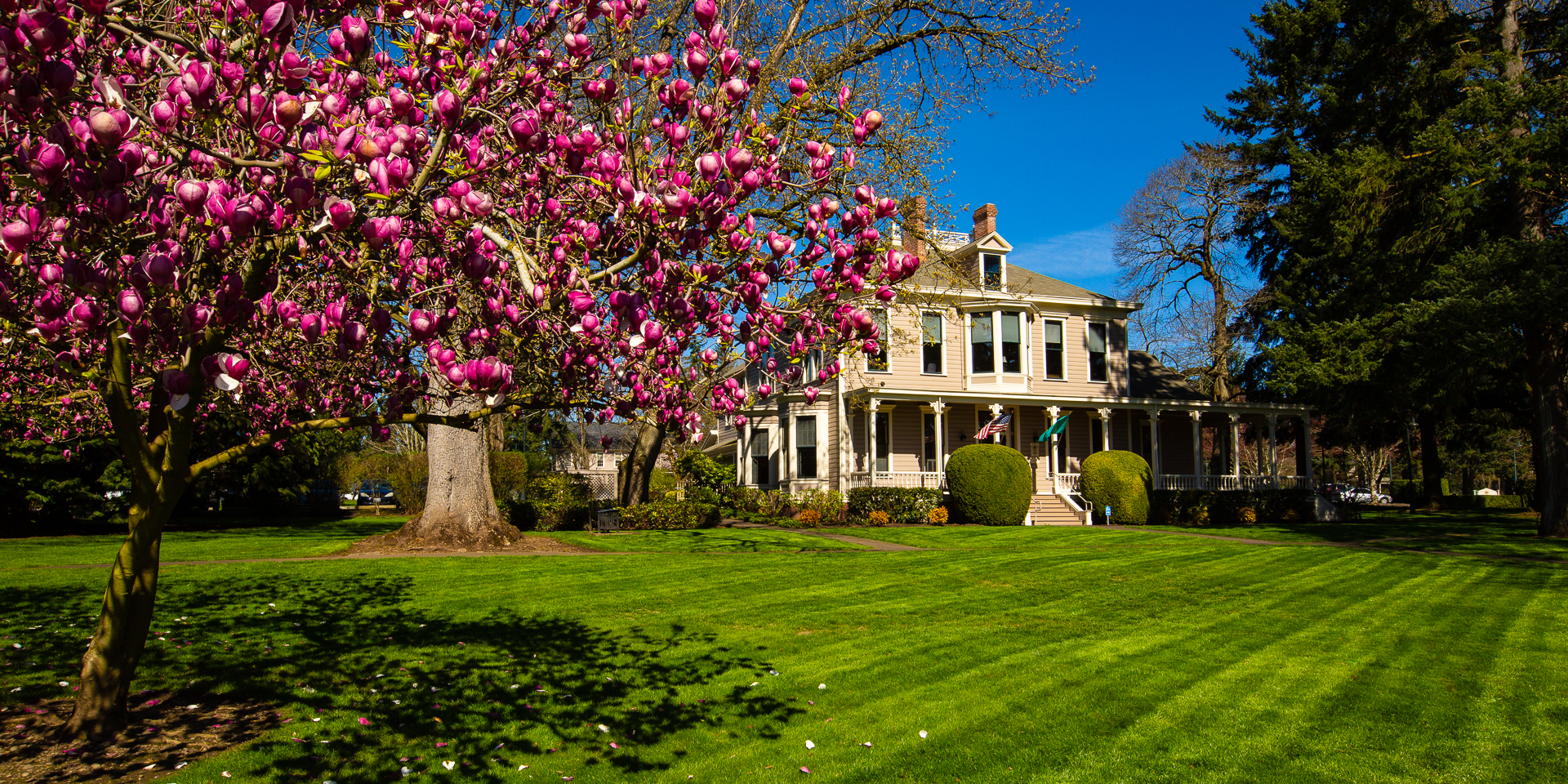 Historic place-savers pour their time, energy, and resources into protecting places they care about. This is your chance to step into the work boots of a place-saver, roll up your sleeves and discover the fun of historic preservation. During this event, you can:
Tour the Grant House to see the rehabilitation work that is in progress
Examine building materials that were used in the construction of our historic buildings
Reimagine the Marshall House in a colorful Queen Anne paint scheme
Take a historic photo scavenger hunt, as you compare today's Officers Row to photos from its construction over 130 years ago!
Saturday, May 21st
10 am – 2 pm
Check-in for this program is at the Grant House,
1101 Officers Row, Vancouver, WA. Activities take place along Officers Row.
Recommend ages: ages 12 and up. Kids ages 4 to 11 will need adult support.
Cost: FREE, Thanks to our sponsor Columbia Credit Union
The Trust recognizes the need to continue to adapt to our changing health climate. As a result, Special Saturdays may be virtual, in person, or a combination of both. Keep an eye out for additional information about these awesome opportunities.
Community partners are always invited to participate in Special Saturdays. For more information, contact Bethany at bethany.spitzer@thehistorictrust.org or 360-992-1818.
Special Saturdays is a program designed to bring family groups comprised of multiple generations to the site and engage with the Trust's mission through hands-on activities, short lectures or tours, and intentional exploration of the site. This program gives the Trust an opportunity to connect with and feature community partners by inviting them to participate with Special Saturdays that align with their organization's mission. Special Saturdays may take place at any of the Historic Trust properties, including but not limited to: The Marshall House, Red Cross Building, PFEC, Providence Academy, the Howard House, etc. Sites are selected based on the event's thematic content. Special Saturdays are free to attend, courtesy of Presenting Sponsor Columbia Credit Union.