Special Saturdays with The Historic Trust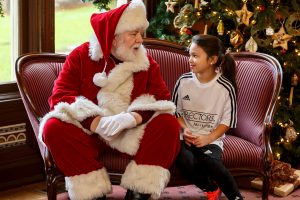 Join The Historic Trust for Special Saturdays! These free family-friendly events provide opportunities for learners of all ages to explore history, preservation, patriotism and aviation through activities and experiences. Special Saturday was launched at Pearson Field Education Center in early 2020. The Historic Trust is now expanding this educational program to include family events at the Marshall House, Providence Academy, Officers Row, and Artillery Barracks. Check our calendar for dates, time and registration. Special Saturdays are free to attend, courtesy of Presenting Sponsor Columbia Credit Union.
Upcoming Special Saturdays
The Trust recognizes the need continue to adapt to our changing health climate. As a result, Special Saturdays may be virtual, in person, or a combination of both. Keep an eye out for additional information about these awesome opportunities.
Community partners are always invited to participate in Special Saturdays. For more information, contact Bethany at pearson@thehistorictrust.org or 360-992-1818.