Providence Academy Site Redevelopment
a center of community activity where modern-day use merges with history
The Historic Trust's vision is to make Providence Academy a center of community activity where modern-day use merges with history.
The Trust has sold the west end of the property to Marathon Acquisition & Development to create a mixed-use urban campus in service of The Trust's vision of an active Providence Academy site. Proceeds of the sale have gone toward paying off the site's purchase debt and preservation and historic rehabilitation of the Academy building. In addition to an estimated $5.5 million from the sale, Marathon's planned project will invest an estimated $3 million in bringing the site up to current code standards and improve its safety. Marathon is now looking at additional development on the north side of the Academy site.
The Trust and Marathon used the following Guiding Principles as a framework for the redevelopment:
Preservation: Preserve the Providence Academy building and landscape within a viable mixed-use urban campus
Compatibility: New construction and additions should be compatible, while differentiated from the historic Providence Academy building
Fiscal Sustainability: Redevelopment and improvements on the Providence Academy site should be fiscally self-supporting
Safety and Code Compliance: Preservation and redevelopment shall seek to enhance the safety and code compliant elements of the buildings and site
Stakeholders and Public Benefit: Redevelopment and improvements will consider community, tenant, donor, and stakeholder input, and provide for public benefits
Updated Providence Academy Redevelopment Plan
Marathon Development has completed the preliminary design of Aegis Phase II on the northern portion of the Providence Academy site. Phase II includes two multi-family buildings, a parking structure, and an estimated 74,000 sq. ft. of open space.
Similar to the approach for collecting public comment on Phase I, The Historic Trust and Marathon Development held a Phase II public open house, took comments on line, and formed an Academy Advisory Team (AAT). The AAT, comprised of professionals in architecture, design, and development along with community stakeholders, was charged with formulating design recommendations based on their expertise and from the public comments.
Thank you to everyone who provided comments on Phase II of the Academy site development. Your input is important and has been shared with the architects and developer.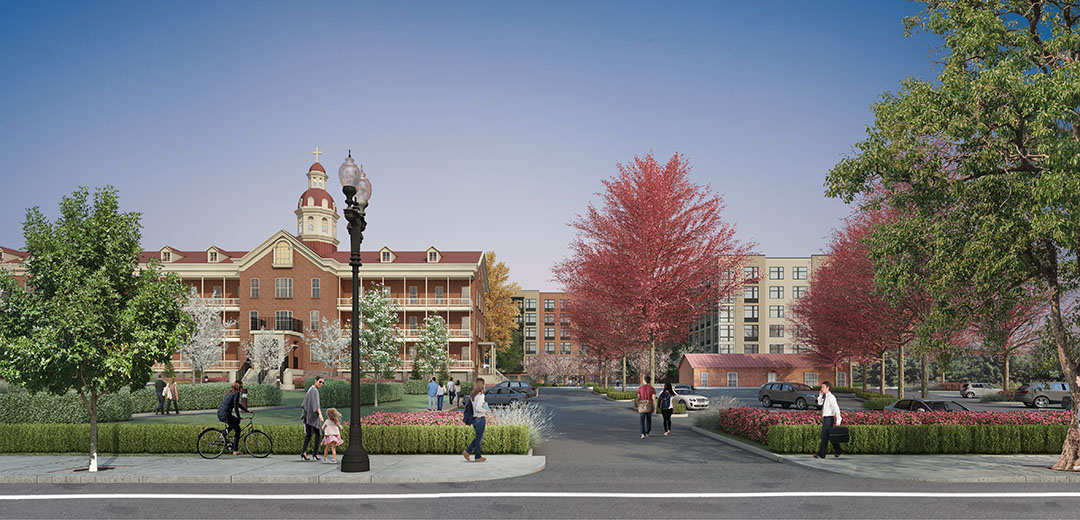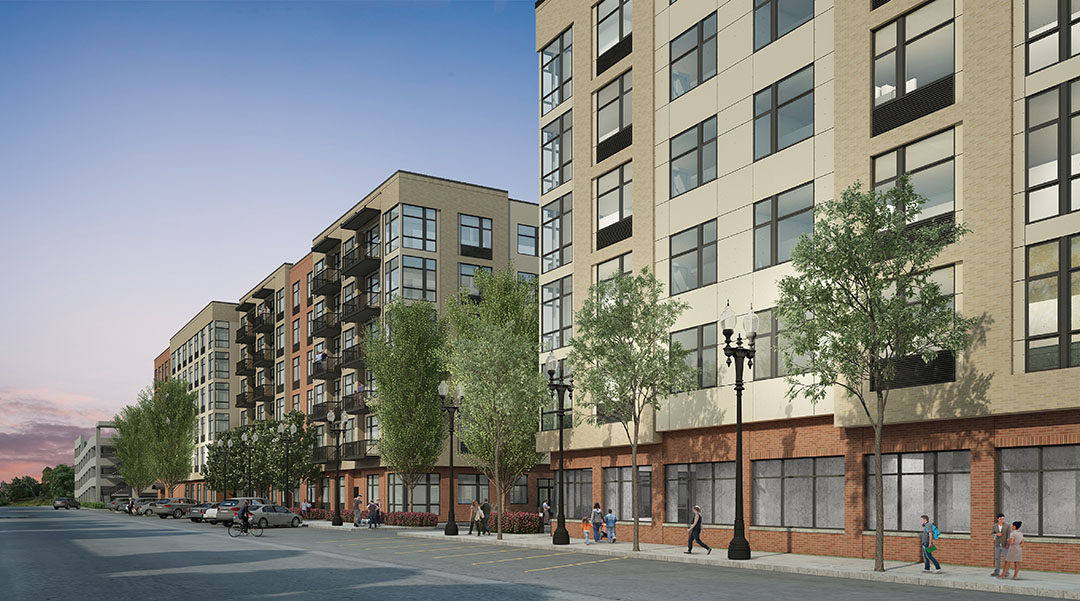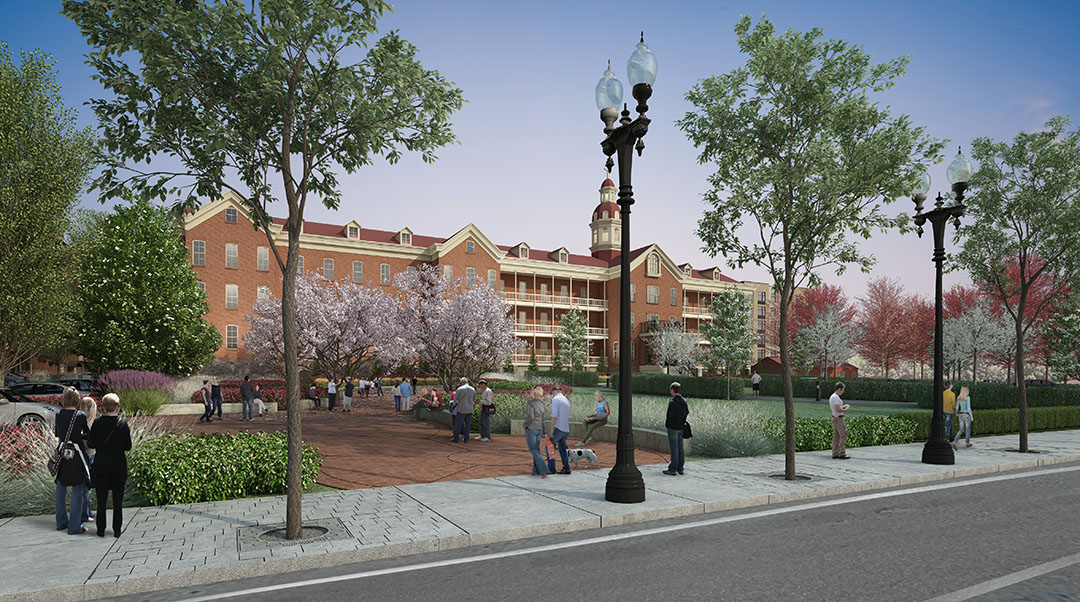 Future work on the Academy building by The Historic Trust includes rehabilitation of the north gallery porches, site planning, upgrades to HVAC, installation of additional interpretive elements, accessibility improvements, and interior preservation.
An independent engineering firm analyzed the stability and viability of the iconic smokestack and boiler room. The assessments concluded there is "severe structural deterioration" and "failure" with both structures. The City of Vancouver is concerned about the safety of these structures, and the laundry building, and has asked for a plan from The Historic Trust by March 2020 as to how to address these structures.
These outlying buildings were already extremely structurally challenged when The Historic Trust took ownership of the property in 2015 but the organization remains committed to stabilizing what is feasible for the site.