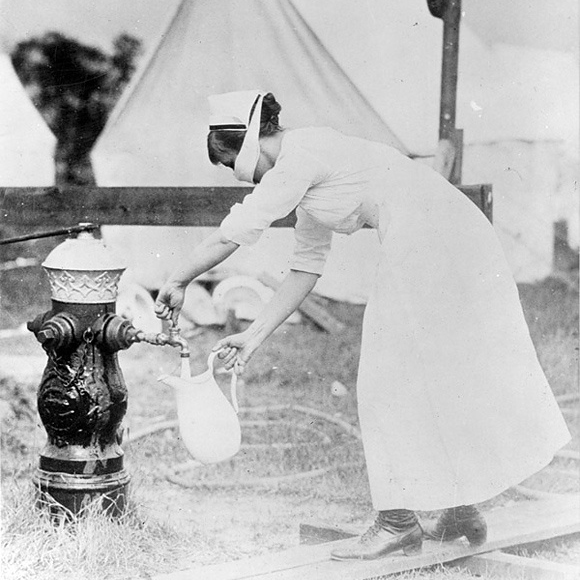 WWI Centennial Conference Registration Required
In 1918, soldiers returning from WWI brought the Spanish Flu home with them. Among the first to render medical aid were the Sisters of Providence. Many of the nuns died as a result.
Learn more at WWI Centennial Conference lecture "The Impact of the Spanish Flu on the Sisters of Providence" by The Historic Trust Director of Community Outreach & Engagement, Richard Burrows.
Photo courtesy of the The National Archives.