Vancouver's Fireworks Spectacular
July 4, 2020 @ 10:05 pm

-

10:25 pm

Vancouver's Fireworks Spectacular 2020
Interested in sponsorship? Please contact Judy Starr at 360-992-1800 or click on the link below.
Interested in being a food vendor? Please contact Sarah Hannon at 360-992-1804 or click on the link below.
Click map for larger view.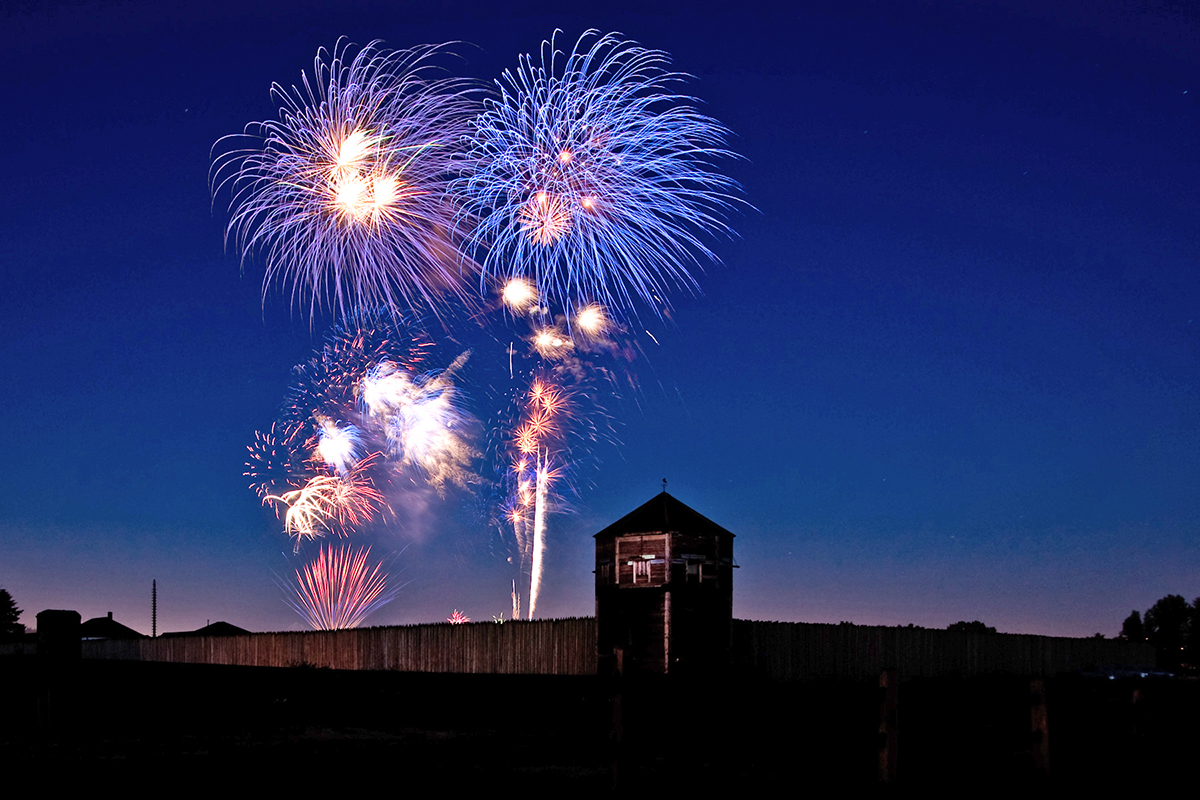 FAQS
Note that there are some changes this year, most notably the show will be the biggest and brightest fireworks display in years!
Where and when is the Fourth of July fireworks show?
The fireworks show is on Wednesday, July 4, 2018 at Fort Vancouver National Historic Site. The fireworks will launch at 10:05pm to a synchronized soundtrack.
How much is admission to Vancouver's Fireworks Spectacular?
Admission is free. Donations will be accepted from those who want to support next year's Fireworks Spectacular, with a portion of all proceeds supporting the Lower Columbia Veterans Coalition, a collective made up of the Community Military Appreciation Coalition (CMAC), Vancouver Barracks Military Association (VBMA), Combat Veterans International Chapter 9 (CVI), Buffalo Soldiers – Moses Williams Pacific Northwest Chapter (Buffalo Soldiers), and Special Forces Association (SFA).
Where can I see the fireworks?
The best place to see the fireworks is Fort Vancouver National Historic Site. Fireworks will not be visible from Clark College, the Columbia River, or from Portland.
What time do the gates open?
Gates open at 8am, but suggested arrival time is after 6pm. Security checks will be at all entrance gates.
What roads will be closed on July 4th?
Over the course of July 4th, several roads in downtown Vancouver and exits on I-5 will be closed to move traffic efficiently before and after Vancouver's Fireworks Spectacular:
Closed all day
Fort Vancouver Way south of Mill Plain
East Reserve south of Mill Plain 
Closed starting 10am
Evergreen Blvd. from West Reserve St. to U Street
Mill Plain Blvd. at Fort Vancouver Way
E 9th Street at East Reserve St.
E 8th Street at T Street
E 6th Street at U Street
E 5th Street at U Street
Closed starting 6 pm
I-5 northbound Mill Plain exit
I-5 southbound Mill Plain exit will be west only (right turn) except for C-Tran
Mill Plain Blvd. between Fort Vancouver Way and East Reserve St.
Closed starting 8 pm
Grand Blvd. between Evergreen Blvd. and E 5th Street
Closed starting at 9 pm
Fort Vancouver Way: all three lanes will be northbound
Hwy 14 Grove Street/Columbia House Drive exit
Hwy 14 Columbia House Drive/Columbia Way exit
No east/west travel on McLoughlin Blvd. at Fort Vancouver Way
Is there a shuttle?
Starting at 6pm, C-Tran will run two free shuttles to the event, one from Fisher's Landing Transit Center and one from the 99th Street Transit Center, with return service after the firework show.
Note there will NOT be a shuttle from Vancouver Mall this year.
Where can I park?
ADA parking is free onsite along 5th Street for those with a valid ADA permit. A reserved ADA viewing area will be available nearby. View the ADA Parking & Viewing Area Map.
Downtown Vancouver parking is free for the holiday.
C-Tran has two free shuttles starting at 6pm, one from Fisher's Landing Transit Center and the other at the 99th Street Transit Center, with return service after the firework show. See details on C-TRAN's website.
$10 Public Parking available at Providence Academy and the grass lot on 5th St between S Street and U Street.
Where is ADA Parking available?
Will there be food or drink on site?
There are no food vendors or beer garden at the event this year.
You can bring in food and drinks (no alcohol).
Can I BBQ on site?
No BBQ or open flames are allowed on site.
Is there live entertainment?
There will be no live music this year, but there will be plenty of free and low-cost heritage activities to enjoy.
Tour The Marshall House on Officers Row and The Historic Trust's Providence Academy, watch living history demonstrations at the Fort Vancouver National Historic Site​ National Park Service's reconstructed Fort, learn about the history of flight at Pearson Air Museum​ and pop-up shop, or check out the gift shop, bookstore, historic art, rotating exhibits, and theater at the NPS Visitor Center.
Why is there no food or entertainment this year?
Changes in retail fireworks laws have led to reduced funding for the Independence Day event that heavily relied on firework sales for support.
After conducting an assessment in collaboration with the City of Vancouver and the National Park Service, and reviewing feedback from participant surveys, The Trust recognized that the fireworks show is the element most valued by the community. We're focusing on that–giving our audience what they want most.
Visitors who come during the day are encouraged to explore the history attractions at Fort Vancouver National Historic Site including The Marshall House, Providence Academy, The Fort, Pearson Air Museum, and The Fort Vancouver National Historic Site Visitor Center.
Can I bring blankets, chairs, hammocks, canopies, or tents?
You may bring blankets and chairs to comfortably enjoy the fireworks show. No hammocks. Small canopies and tents are allowed. Do not drive stakes into the ground. All canopies and tents must be taken down by sundown to not block others' view of the fireworks.
Can I bring my pet?
No pets are allowed inside the gates at Vancouver's Fireworks Spectacular. Service animals welcome.
Explore Fort Vancouver National Historic Site On July 4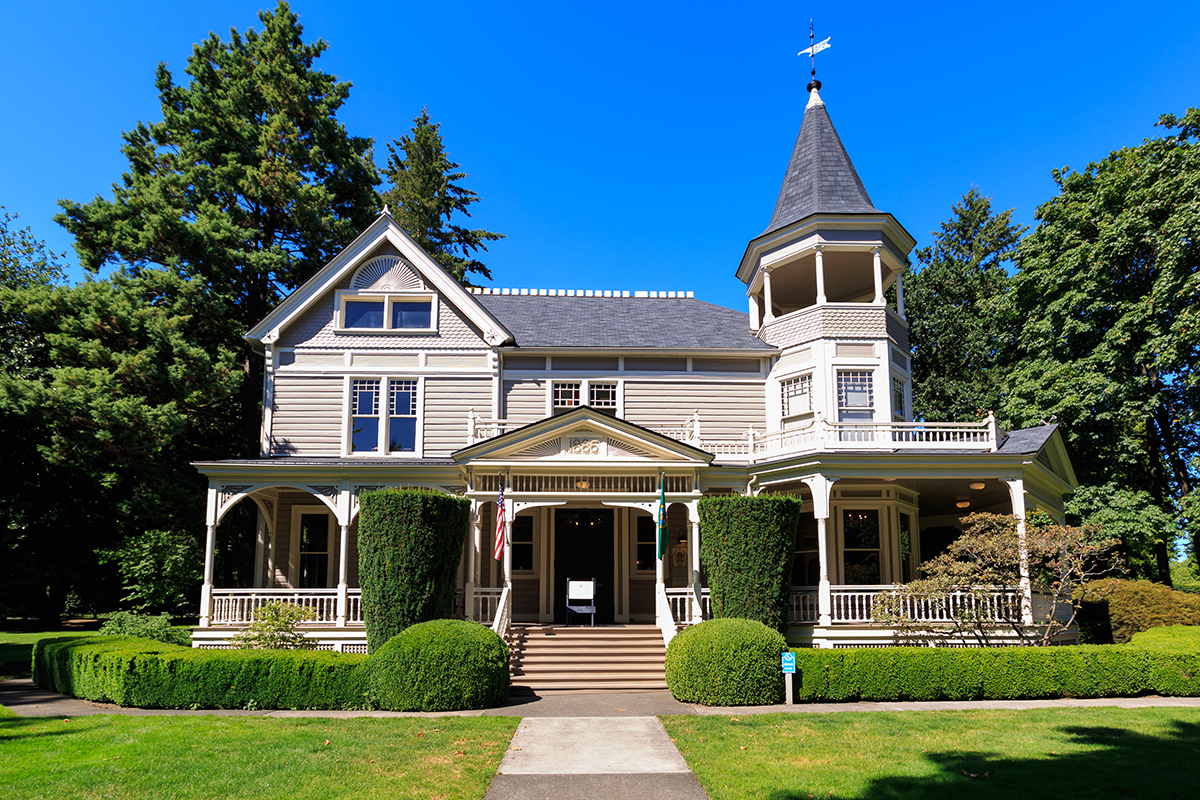 July 4th Hours: 12pm-3pm
Free admission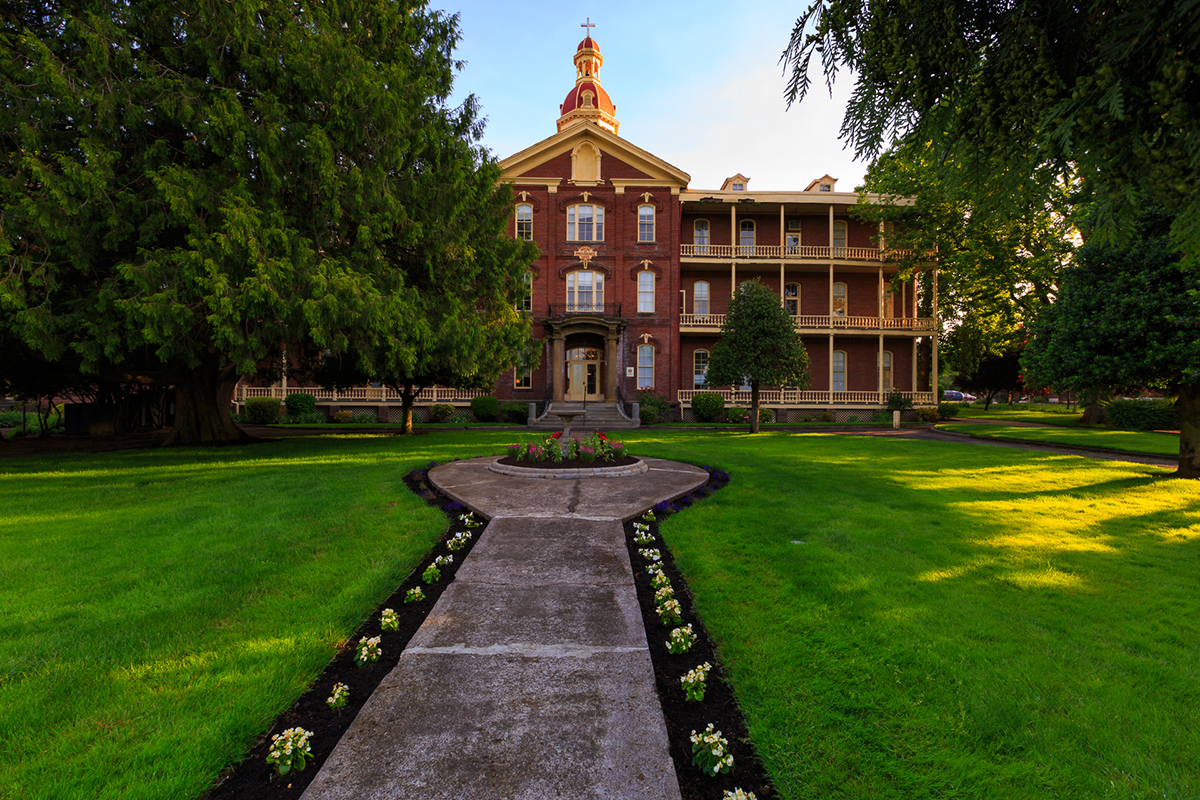 July 4th Hours: 2pm-6pm
Free admission
National Park Service's Fort Vancouver, Pearson Air Museum, and Visitor Center