The Lough Legacy Veterans Parade
November 10, 2018 @ 12:00 am
Free
A Gigantic thank you to everyone for supporting the
32nd Annual Lough Legacy Veterans Parade!
This year we had 119 groups register:
That's 2570 people in the parade!
Including…
194 vehicles
76 animals (dogs and horses)
47 Scout groups
And…
1201 Scouts!
None of this could happen without everyone's enthusiastic support!
THANK YOU!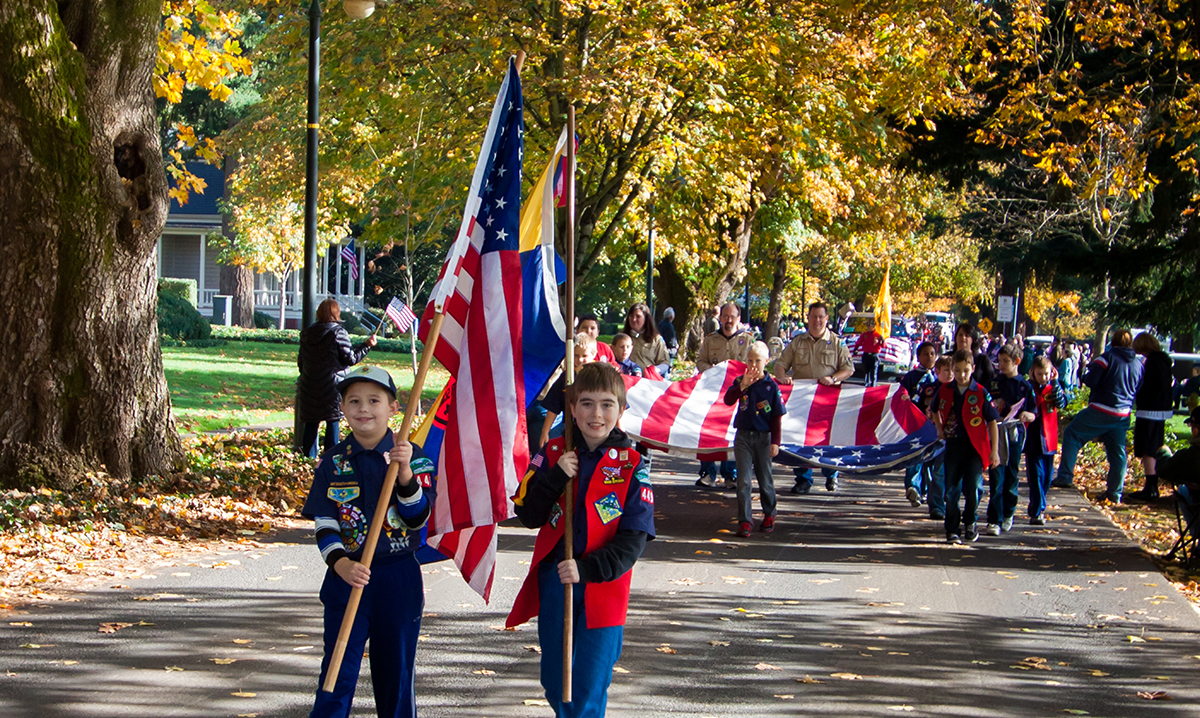 Open registration is now closed. If you would like to join the parade, please call The Historic Trust at (360) 992-1804.